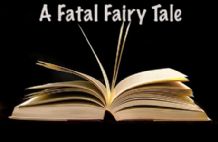 Host-Party.com is excited to announce the release of our latest game: A Fatal Fairy Tale. Goldilocks has been murdered and Mr. Holmes has a new mystery to solve. Which famous literary character is responsible?
Once upon a time, in a land far, far away, there were princesses, evil queens, a handsome prince, a friar, a farm girl, a legendary detective, a doctor and...a murderer. Welcome to A Fatal Fairy Tale - the game of what happened one dark and stormy night in the land of happily ever after.
Leap into the magical world of fairy tales and discover if you and your guests can solve this Fatal Fairy Tale.
Goldilocks has been poisoned by a bowl of porridge that was definitely NOT 'just right'. Which of these ten famous literary characters is the guilty party?
Learn more about
A Fatal Fairy Tale
.